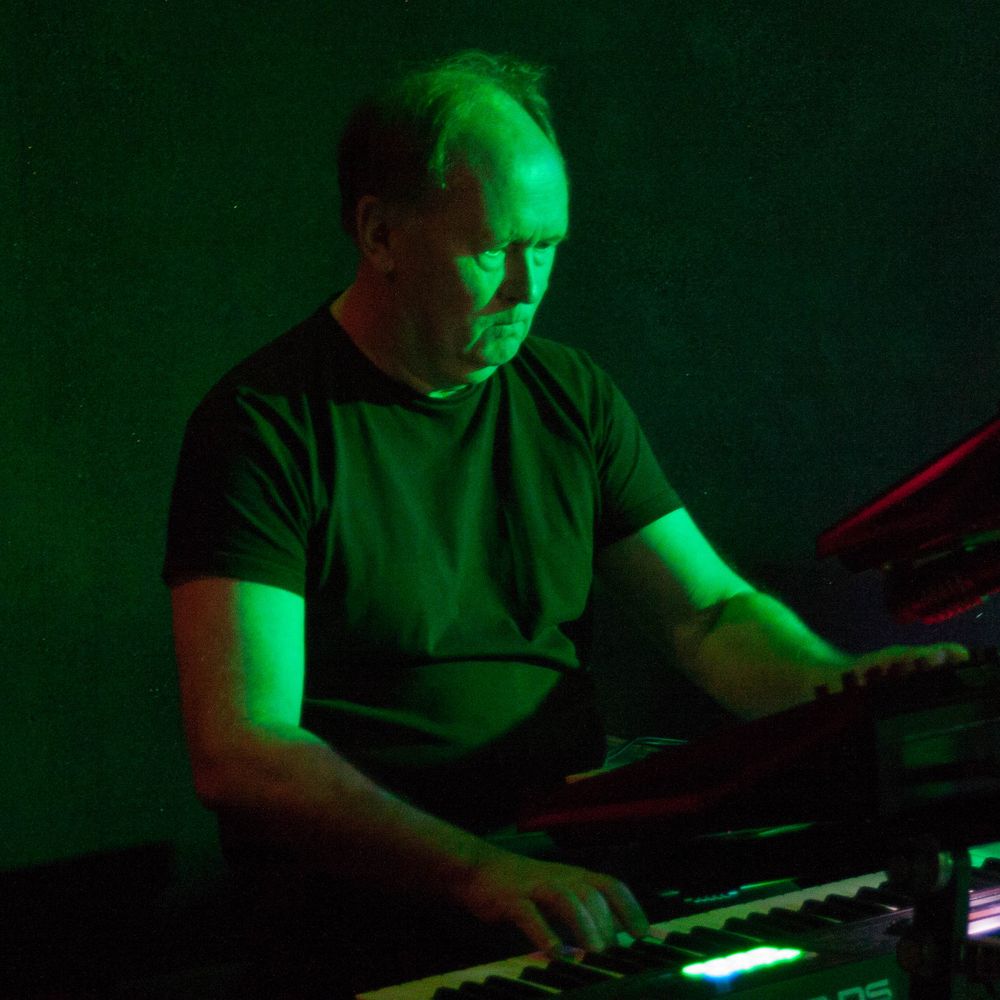 Mike Baxter - Keyboards
a feature of the Glasgow music scene during the late 70s and 80s, playing notably with Shoot The Moon, who enjoyed TV and radio airplay that led to schmoozing with the likes of Hazel O'Connor, John Entwistle and Noddy Holder, who once drank Mike under the table (2 hours before Nod was due to record in the studio!)
Mike was a mainstay of Glas Clas and Identity Crisis amongst many others before co-founding Long Earth.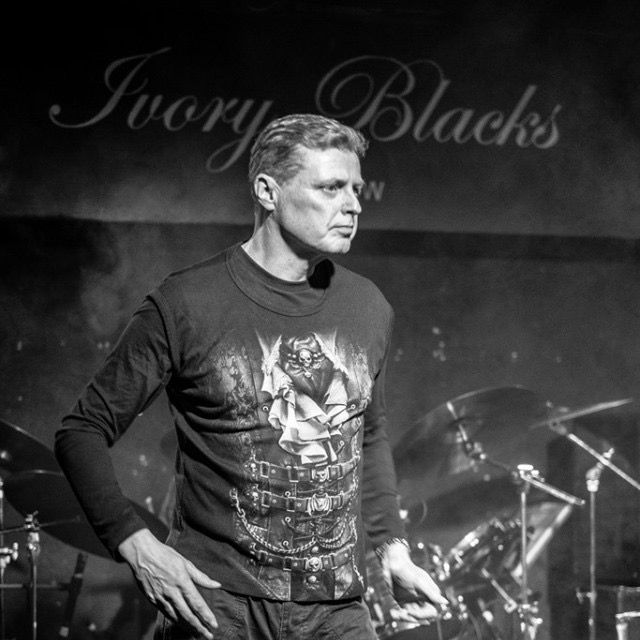 Martin Haggarty - Vocals
Martin formed Glasgow "art rock" outfit Lost Weekends in 1983 during a David Bowie/Talking Heads/Lou Reed phase before joining Abel Ganz for a brief spell and half a dozen gigs in 1984, gigging alongside Pallas and Comedy of Errors. He joined short-lived proggers Masque in 86 before forming Field of Vision 1987. After 4 years, FoV took a hiatus that lasted until 2013, when the 3 core members reformed to write and record new music, some of which featured on 2015's Viccissitudes of Life EP, and 2016 single The Dagger. However,  a desire to return to live music, and armed with songs & musical ideas, the opportunity to join Long Earth in March 2018 was too good to resist.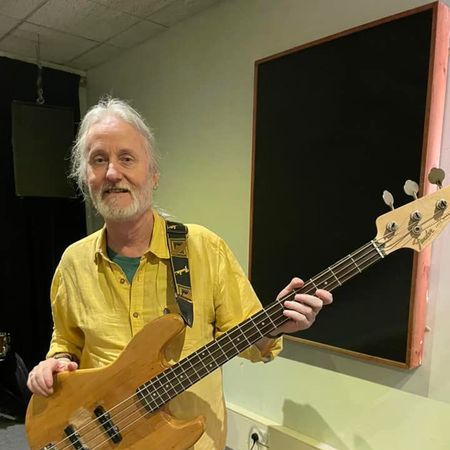 David McLachlan - Bass
David's first serious band was the new-wave Just the Job from 1978, and had the distinction of being described by DJ Annie Nightingale as her "pet" band, recording a London session for Radio 1 before they had even played their first gig!  Unfortunately, despite appearances on TV and radio, the charts remained untroubled and the dream of wealth and fame never materialised – until now!
Over the years, David has played  many styles – jazz funk, pop, folk, rock, and even ceilidh! For the longest time he has been (along with Alex Smith, drums) a member of The Young Bucks, playing all over Scotland, England, and even the south of France, Prague and Bethlehem! In 2021, the chance to join Long Earth with their prog credentials (and to become a part of the creative process) was, he says,  an
opportunity not to be missed!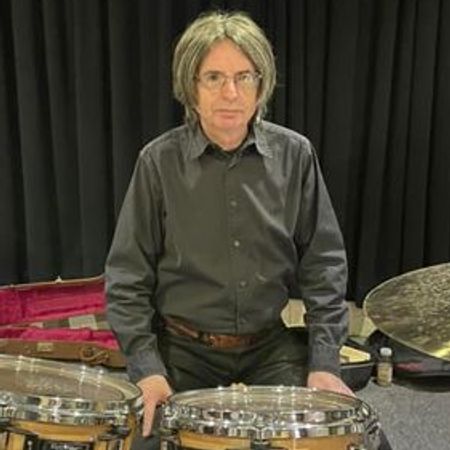 Alex Smith - Drums
Alex joined his first band at age 12 at the invitation of his good friend (now International best-selling author) Peter May, who also happens to be a friend of Mike Baxter.  
Alex has played along with David over several decades in a variety of styles of band -  singer/songwriter,Pop, Rock, Ceilidh Rock and even 40's Swing,  and, prior to that, drummed in a long list of Glasgow bands.
Despite all that, he had not previously had the opportunity to play Prog - his stated favourite form of music since ELP released their first album. All that changed in December 2021.  When the call went out for a drummer and a bass player,  the aforementioned author Peter May suggested to the band that Alex,  and bandmate David,  would be ideal replacements.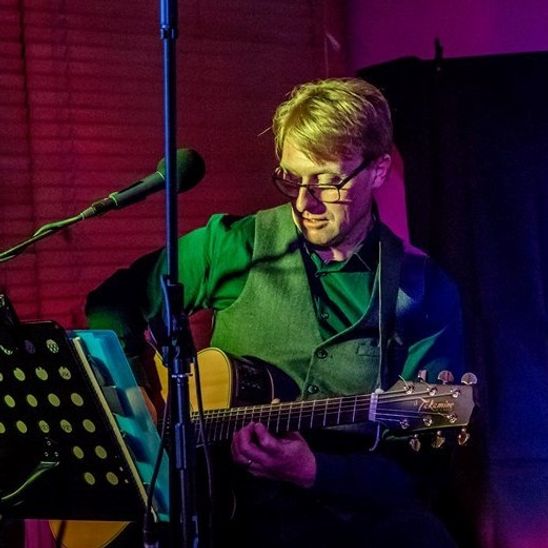 Mark Spragg - Guitar
Mark started playing guitar at the age of 9, after a family holiday to Spain introduced him to flamenco. After early lessons in Classical and Flamenco guitar, Mark progressed into rock and jazz, playing for a variety of bands including Birmingham indie outfit, The Affectionate Punch. 
Following a move to Scotland in 1997, Mark has been playing in various function bands and classical appearances. He is our newest member, and says that he is excited by the opportunity to play with the talented musicians in Long Earth, and to collaborate in the creation of new music.
Long Earth Alumni  
Renaldo McKim (guitar), Gordon Mackie (bass), Ken Weir (drums) and Hew Montgomery (production/backing vox) all brought their talents to both The Source and Once Around the Sun, contributing greatly to the Long Earth story.  Neil Mackie performed all lead vocals on The Source and contributed to the writing process,  while Alan Reed (another ex Abel Ganz man) provided narration on the track Invisible.