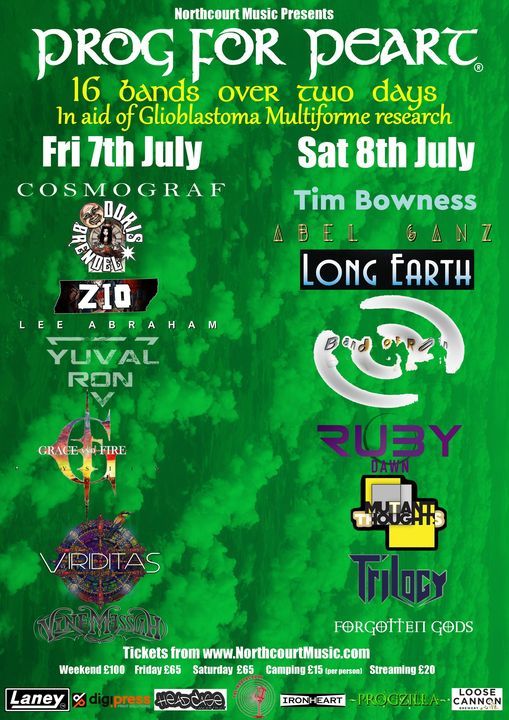 As the end of the year looms, we are excited by what 2023 holds for us. 
We started recording album 3, with a handful of basic backing tracks done and lyrics written, several more demo'd (plus draft lyrics), and a few other tracks in rough instrumental demo form. We're going to have the luxury of having to  choose what we leave off this album. Hopefully ready to release sometime in Spring, the album does have a theme, but no title as yet. 
Spring also sees us hit the road in earnest, with gigs in Glasgow, Edinburgh, Sheffield, Abingdon already confirmed, and other offers on the table or awaiting confirmation. We're gigging with The Emerald Dawn and Also Eden, plus we're on the same bill as the likes of Doris Brendel, Cosmograf, Zio  Ft Hayley Griffiths, Grace & Fire, Lee Abraham, Band of Rain, Trilogy, and our good friends Abel Ganz - all at Prog For Peart 2023, the annual festival in aid of the Peart family's Brain Cancer charity. 
We've also had to defer/decline a couple of brilliant festivals due to clashes with existing commitments - hopefully we'll do them in 2024. 
In the meantime, we hope to recruit some assistance, ie "friends/fans with skills" to help us out with PR, Social Media, Video/multimedia, and live sound, so if anyone wishes to throw their hat in the ring for any of these roles, please contact us. You will make as much money as we do out of it, ie nothing, but you'll see some really great bands, meet some fabulous people, and have fun along the way. Some of these roles can be done remotely if preferred, so distance needn't be an object.